In the intricate ecosystem of healthcare, every second counts. Administrative errors and logistical inefficiencies can compromise patient care. That's where carGO Health's ground-breaking technology platform comes into play—turning the daunting challenges of medical logistics into streamlined, fail-safe operations. Here's how we give you the edge: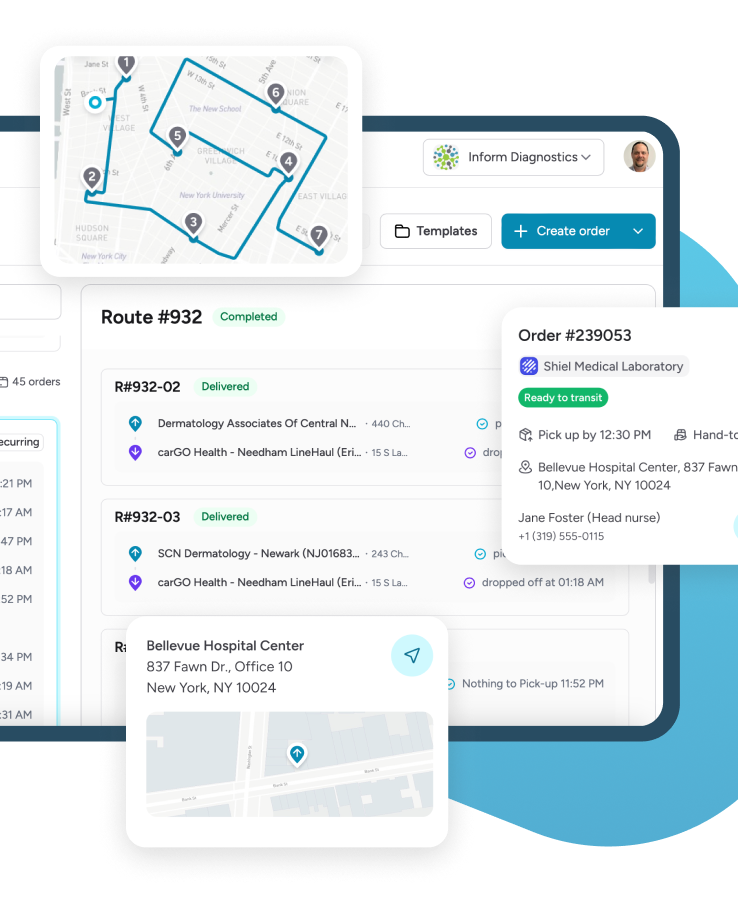 Unparalleled Features, Unmatched Benefits
Our technology is not just an operational tool; it's a strategic asset. With carGO Health, you optimize your logistics, reduce overhead costs, and ensure an unblemished record of reliability and compliance.
Let's dive deeper into why our offerings are indispensable.
We're not just another service; we're the future of medical logistics. With these benefits, we make sure you're not just meeting expectations; you're exceeding them, allowing you to focus on delivering exceptional healthcare. Experience a partnership that elevates you above the rest.